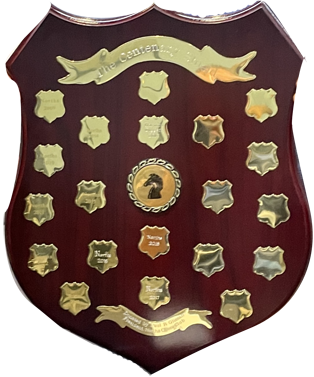 The Little Board is an annual two round (home and away) series against Harbord Diggers Chess Club (formerly Manly Chess Club).
This is a multi-board match where the entire clubs compete.
On the surface this might appear similar to the Big Board, but it is a more friendly local derby between the two clubs north of the harbour.
The winner of the Little Board holds the Centenary Shield, kindly donated in 2009 by Norths Chess Club Pesident, Paul Glissan.
| | | | | | |
| --- | --- | --- | --- | --- | --- |
| Year | 1st Leg | 2nd Leg | Overall Result | Overall Winner | Individual board results |
| | | | | | | | | |
| --- | --- | --- | --- | --- | --- | --- | --- | --- |
| | Norths | HDCC | Norths | HDCC | Norths | HDCC | | |
| 2023 | 11 | 8 | 12.5 | 10.5 | 23.5 | 18.5 | Norths | Click Here |
| 2022 | 15 | 2 | 13 | 5 | 28 | 7 | Norths | Click Here |
| 2021 | 11.5 | 6.5 | 16 | 5 | 27.5 | 11.5 | Norths | Click Here |
| 2019 | 6 | 6 | 7 | 9 | 13 | 15 | Harbord | Click Here |
| 2018 | 5.5 | 3.5 | 5 | 6 | 10.5 | 9.5 | Norths | Click Here |
| 2017 | 6.5 | 4.5 | 5.5 | 6.5 | 12 | 11 | Norths | Click Here |
| 2016 | 9.5 | 5.5 | 12 | 2 | 21.5 | 7.5 | Norths | Click Here |
| 2015 | 6.5 | 2.5 | 15.5 | 2.5 | 22.5 | 5 | Norths | Click Here |
| 2014 | 9.5 | 3.5 | 12 | 5 | 21.5 | 8.5 | Norths | Click Here |
| 2013 | 9.5 | 8.5 | 9.5 | 8.5 | 19 | 17 | Norths | Click Here |
| 2012 | 12.5 | 4.5 | 7 | 9 | 19.5 | 13.5 | Norths | Click Here |
| 2011 | 11.5 | 3.5 | 11.5 | 8.5 | 23 | 12 | Norths | Click Here |
| 2010 | 8.5 | 11.5 | 12.5 | 3.5 | 21 | 15 | Norths | Click Here |
| 2009 | | | | | 22½ | 15½ | Norths | |
| 2008 | | | | | 14½ | 21½ | Manly | |
| 2007 | | | | | 16½ | 13½ | Norths | |
| 2006 | | | | | 12½ | 9½ | Norths | |
| 2005 | | | | | 21 | 18 | Norths | |